Who We Are
At e3, our mission lies at the heart of all we do. Every decision we make is benchmarked against a set of deeply-held values that shape and inform the way we operate as individuals, as an organization, and as world citizens. We believe when we bring our best selves to work, we do the best work possible for the communities and companies we've pledged to serve.
Our Mission
Strengthening businesses and communities by delivering immediate maintenance and energy savings with a commitment to global health.
Our Values
to be present.
to improve our community and the communities that we serve.
to build a company that is excited about generating and sharing profits.
to communicate honestly and respectfully at all times.
to demonstrate integrity in our actions, both personal and professional.
to embrace a commitment doing important work.
to support one another in our personal and professional growth.
to cultivate an inspiring place to work.
to keep the "WHY" at the front of our decision-making.
Our Core Team
We're a dedicated team with diverse backgrounds, offering a depth and breadth of professional and life experience that balances and enriches the way we do business. What we all share is an abiding commitment to making affordable, sustainable energy accessible to all.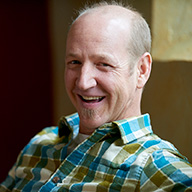 Jim Olson, LC
President
Jim's lifelong passions for entrepreneurship and renewable energy have inspired him to make a big impact in the field of energy and the formation of e3.  Working with people to generate sustainable solutions for the benefit of our current and future generations are key driving motivations for him.
Drawing from his diverse life experience and trainings in conjunction with his creativity and intuition, Jim loves developing long-term solutions and long-term relationships.
Jim is dedicated to the study of consciousness and has deep-rooted beliefs that a person's work should not be at the expense of who they are but rather an integrated part of one's life—the values of the business should be in line with the values of each person within the business and they are continually refined and are at the core of e3.  
He believes that family and relationships are fundamental to his life and his business.  Whether at work, play, or with his wife Tammy and their children, Fischer and Amelia, Jim loves to cultivate a holistic life.
Some of Jim's credentials over the past 10 years include:
- NCQLP Lighting Certified (LC
- Building Operator Certification
- Certified EPA Energy Star Auditor
- LEED for Homes Consultant
- Certified Passive House Designer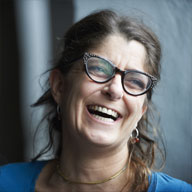 Erika Broser
Business Manager
A right brain-left brain tightrope walker, Erika's background is equal parts fine arts and the art of accounting. She brings 17 years of bookkeeping and business management experience to e3. Away from the office she is most often found painting, hunting in the woods for treasures with her dog Stella, and enjoying life with her three daughters.